We support
India is in our hearts – and has been the core of Madam Stoltz from day one. We have a great desire to give back to the country that has given us so much. Since 2010, we have provided financial support to Nai Disha Educational and Cultural Society, a non-profit organisation based in Delhi, focusing on community development through free education.
Pernille visiting the talented women at Nai Disha who handcraft the signature tassels for our textiles.
"Nai Disha" translates to "New Direction" in Hindi. The Nai Disha Educational & Cultural Society provides free basic education and essential skills to children and young adults from the slum areas of New Delhi. They learn practical skills like cooking, gardening, vocal music, tabla, dance, theatre, electrical courses, and more. Recognizing the importance of fundamental life skills such as handwashing and hygienic disease prevention, the Nai Disha Project also includes health education.
We take pride in being able to contribute to the future of these children and their families. The stories of these resilient children, their progress, and their achievements are truly inspiring. Every time we visit the community, we are amazed by their positive attitude and eagerness to learn.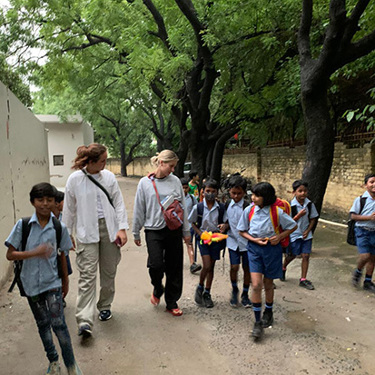 Pernille and Peter's daughter Sarah and two of her friends have volunteered at Nai Disha. Their stay made such a big impact that the three volunteers decided to start their own fundraiser to support the Educational & Cultural Society.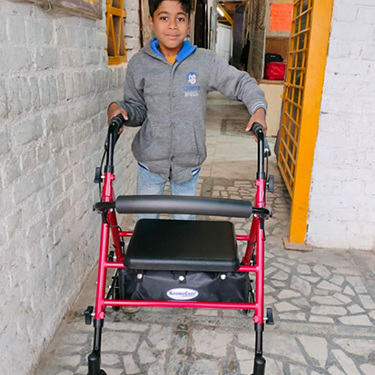 Say hi to Gaurav! He's in the 4th grade and part of the evening remedial program at Nai Disha. The walker he's using in the picture is just one of the many things made possible by Sarah, Anine, and Ulrikke's fundraiser. This walker is going to make Gaurav's life a bit easier.
In 2015, we helped start an Empowerment Program for women at the learning centre. Through the program, women can attend courses on skill development to improve their chances at finding employment and ultimately become financially independent. 
 They craft incredible handmade items for our collections, giving these mothers not only a creative outlet but also a way to earn money for their households.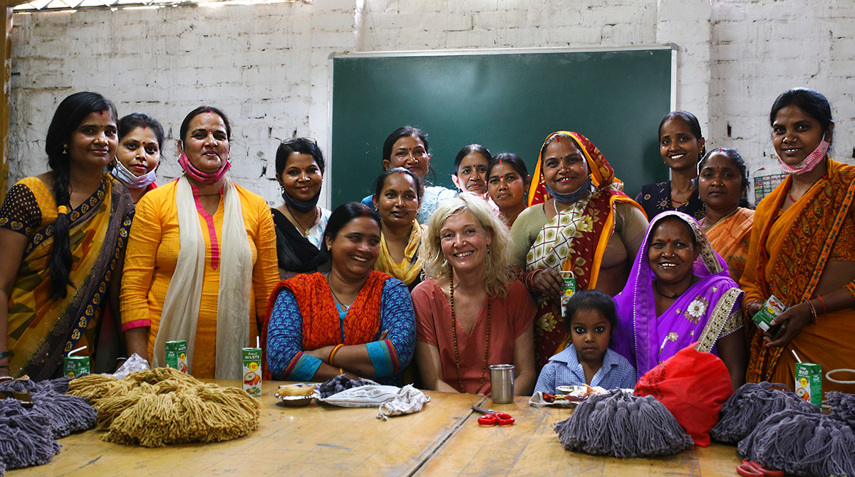 The amazing working mothers at Nai Disha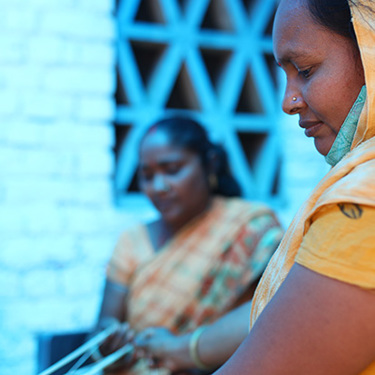 These talented women craft beautiful handmade items that become part of the Madam Stoltz collections. We absolutely love that they're the ones behind all the tassels on our accessories and our key hangers.
Made by hand · Chosen by heart